CitySwoon Blog
Face to Face. Real People. Real life.
50 Speed Dating Questions You Need To Know For Your Next Date
By James | February 23rd, 2021
"Judge a man by his questions rather than by his answers."

– Voltaire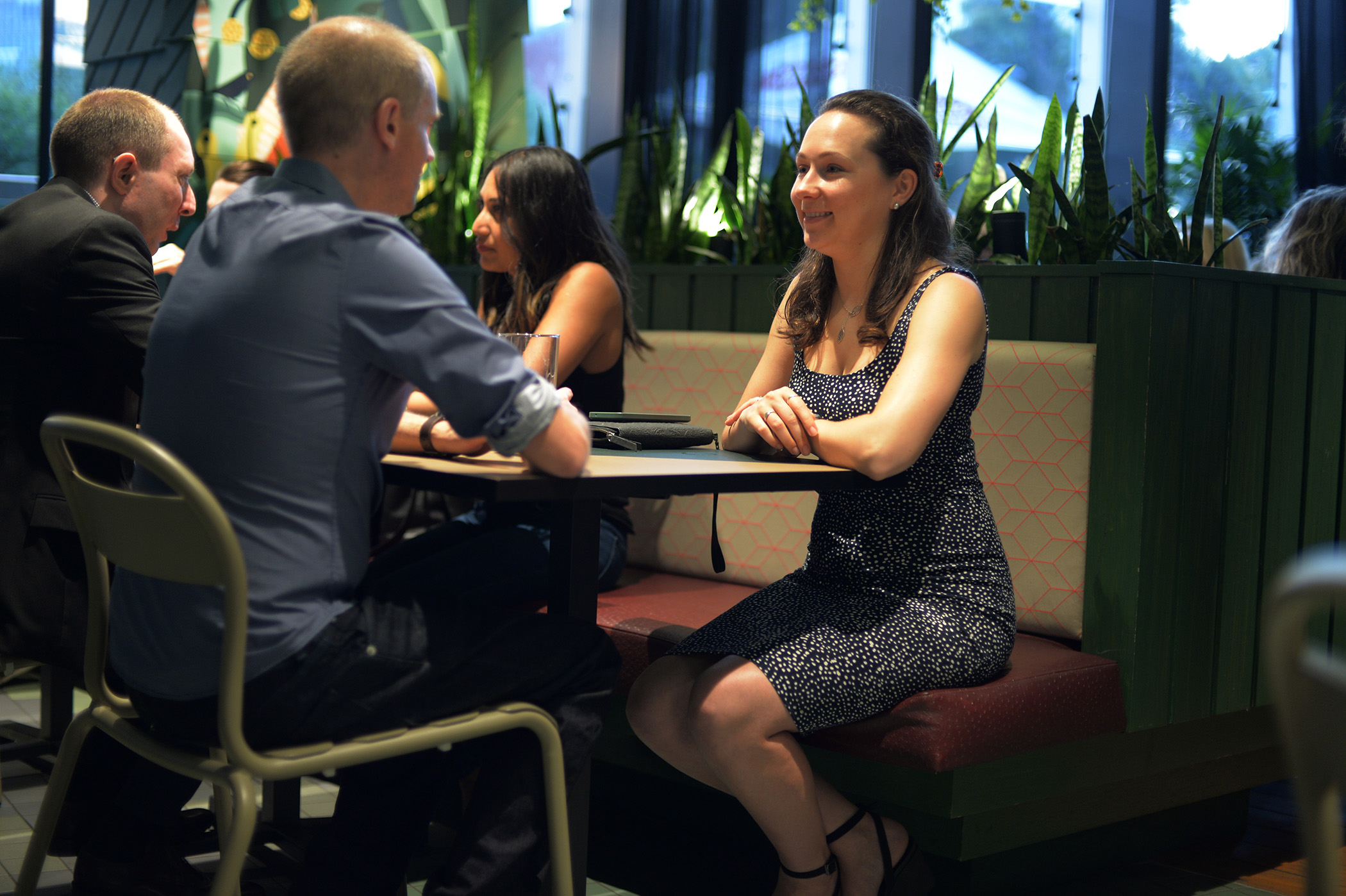 Make an Impression with Creative Questions
If you could have done a job aside from the current one, which one would it be?
Which is the best family trip you remember from childhood?
Which Game of Thrones character describes you best?
Which was the last movie or TV show you got addicted to?
What is your hidden talent?
If you had to trade lives with another person for a day, who would that be and why?
What would you buy if you win a lottery?
What are your top three bucket list items?
What one irrational fear scares you the most?
Which movie title best describes you?
Find Your Partner's Favorites
Who is your favorite artist/band?
Which is your favorite book?
What is your favorite place to visit?
What is your favorite food/drink?
What is your favorite season or time of the year?
Go Unconventional With These Speed Dating Questions
Which is your favorite app on your phone?
If you could give yourself a nickname, what would it be?
What is the craziest/spontaneous thing you have done?
What would people be surprised to learn about you?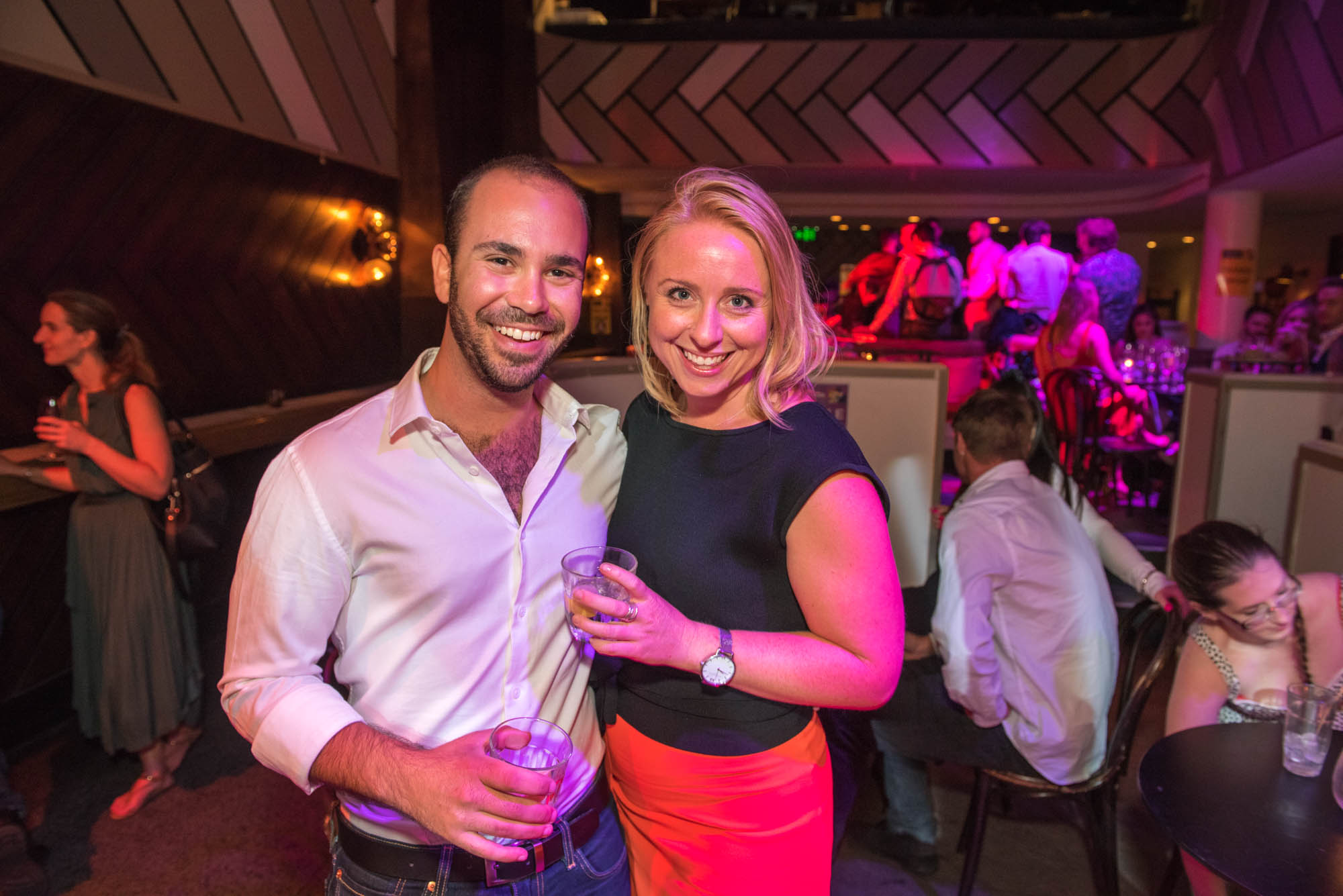 Quirky Speed Dating Questions
What are your biggest turn-offs?
Where is your happy space
Let Them Choose
Do you like a bouquet or a box of chocolates on a date?
Do you prefer a coffee date or an evening with wine?
Do you like pets – cats or dogs?
Do you prefer online shopping or shopping in the malls?
Would you prefer a tranquil evening or an action-packed night with your partner?
Break The Ice with Super Engaging Speed Dating Questions
What has been the best thing that happened to you in recent times?
As a child what was your dream profession?
What is the best gift you've ever received?
How would you like to plan a day off (vacation day)?
How did you meet your best friend?
What accomplishments are you most proud of achieving?
What is the one physical attribute you love about yourself?
Which country or place would you love to visit?
What is that one mistake you never want to repeat in life?
Questions For Her
Can you describe yourself in a single word?
What makes you stand apart from others?
What's your best memory of childhood?
Questions For Him
Can you describe yourself in a single word?
Which quality of yours makes you unique?
What is that thing you always wanted to learn but never had time for?
Questions You Should Never Ask
Politics or controversies
Cost of (materialistic) things
Past relationships
Weight or cosmetic issues
Marriage and kids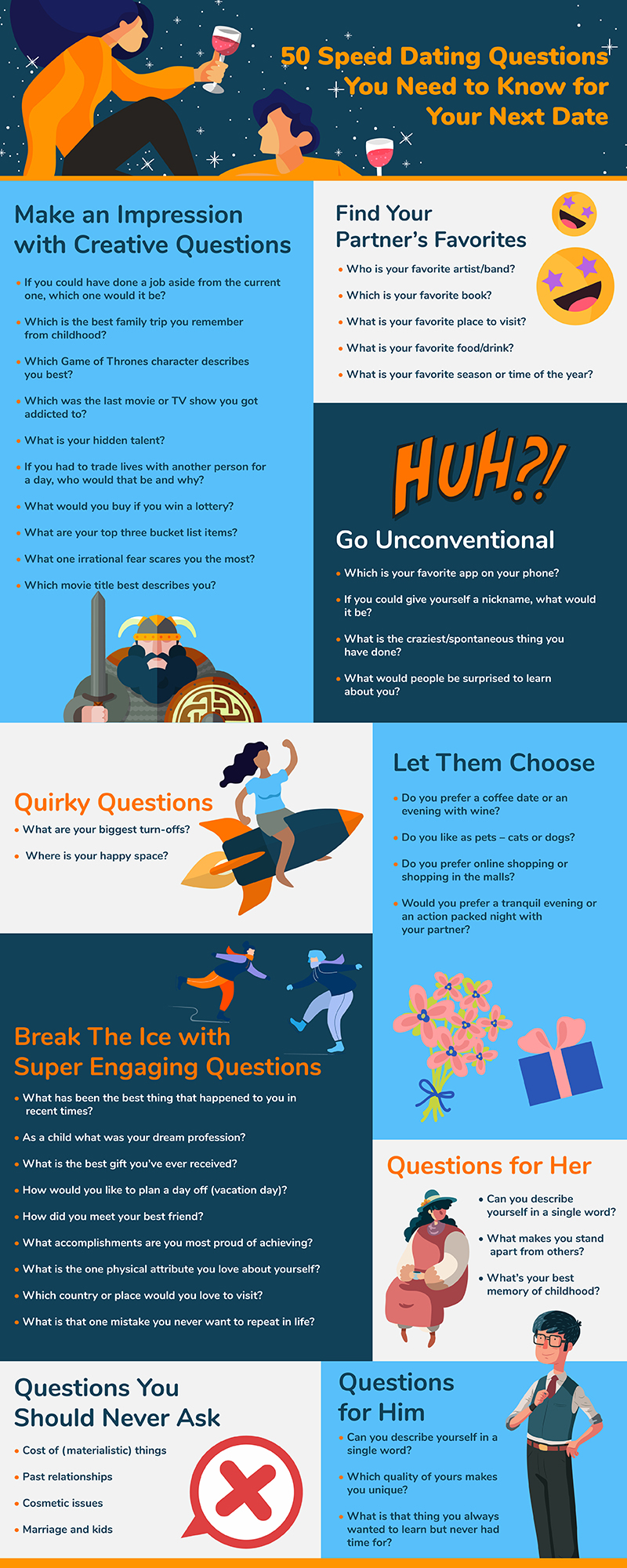 Have you got any great questions? What's your most successful dating question?
Check out Cityswoon's speed dating. It's the most successful and relaxed form of dating ever invented.