CitySwoon Blog
Face to Face. Real People. Real life.
From the archives: CitySwoon Date Night – A World First!
By CitySwooner | May 16th, 2014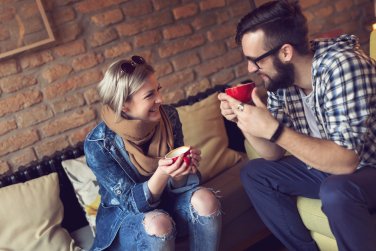 The CitySwoon Date Night last Thursday turned out to be a really different, fun and exciting way to meet new people. The event was sold out with 30 intrepid singles participating in what was not only a world first, but also a pretty cool way to meet new people. It was described as "fun and relaxed", the atmosphere as "perfect" and also as "an exciting and exhilarating night" by the participants.
Here's what happened on the night.
Once the guests had arrived, the CitySwoon host set off the first date. The participants received the instructions via sms on where to meet their date at a certain location in the venue and then they started their date! The date lasted for 15 minutes, which most people thought was just right, (even if their date was not right for them). This was a bit of a surprise to the CitySwoon team, some of us thought 8 minutes, was enough, but Louise O'Connor, the CitySwoon matchmaker, was adamant this was the right amount of time to properly get to know someone.
After the first date, there was a drinks break and then the second date location was texted to the participants. After that date, another break and then the third date was set into play.
At the end of the three dates, the participants joined in at the bar for a general drink and chat. This is where many of the sparks flew as people who had perhaps anticipated a date with each other, could finally meet and talk in a friendly and fun atmosphere.

So, how did they contact each other?
The next day, all the participants on the night were displayed on a special members-only, events page on the web and they were able to freely message each other to follow up or exchange contact details to meet up again. As indeed, some already have!
Also, they were asked to complete confidential feedback about the people they met on their arranged dates. The CitySwoon matching algorithm uses this information to enhance their matches for next time, whether that is on another Date Night event or on a date they have arranged on Cityswoon. Cityswoon also make sure that they will never date someone they have dated before!
It was such a successful night, we can't wait to get the next events happening. We could decide to "not change a thing" as one participant said, but then we wouldn't be CitySwoon…So, we have some really new, fun and exciting ideas in the pipeline, so get on board, join up and be a part of the new way to date on a CitySwoon Date Night!