CitySwoon Blog
Face to Face. Real People. Real life.
Perth's Top 10 Venues for a First Date
By CitySwooner | August 30th, 2017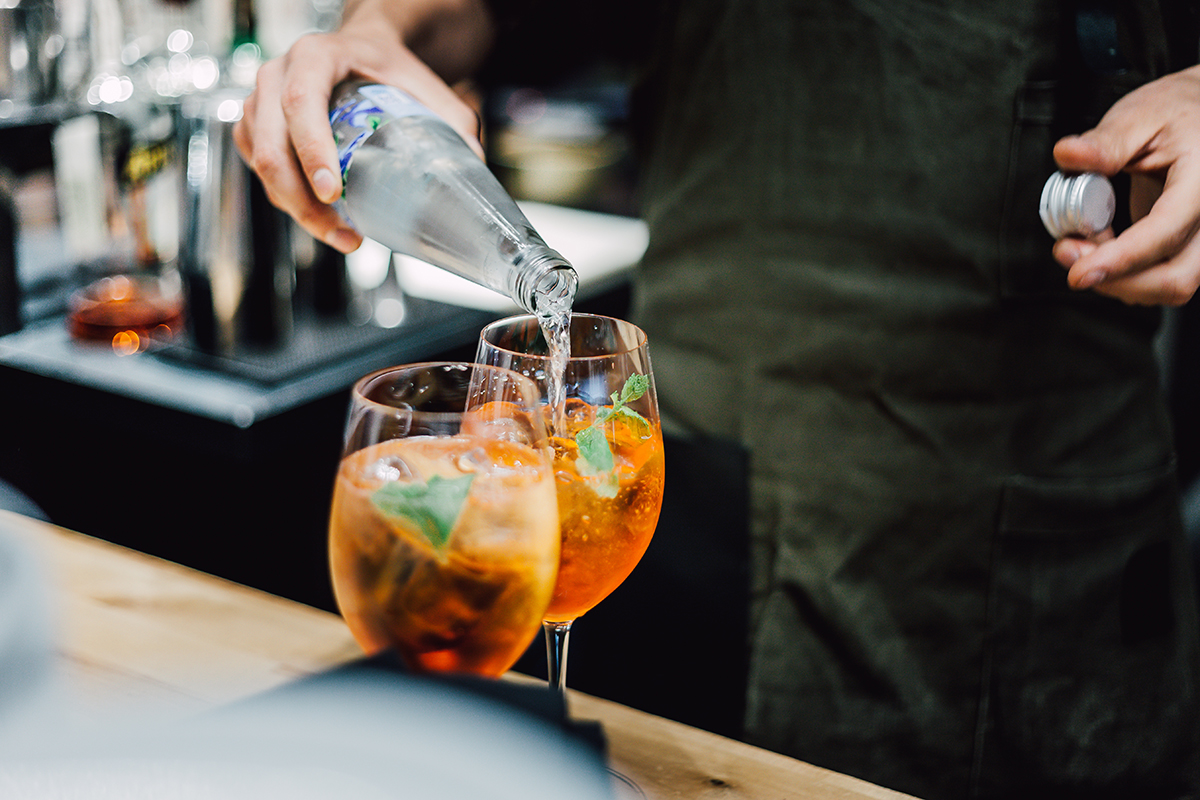 So the stars have aligned and you've scored yourself a hot date… good work! However, when it comes to choosing a venue that sets the scene for a successful evening of flowing drinks and conversation, it can become a little tricky.
You've only got one shot at a first impression, but luckily our swooners have done the hard work for you. Wow your date with stunning rooftop views or conversation-starting cocktails at one of these impressive first date venues in Perth.
1. Andaluz Bar
21 Howard St, Perth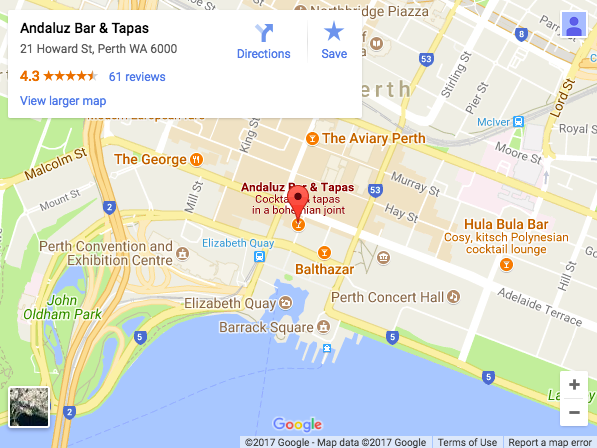 Hidden away under the beautiful Parker and Parker building on Howard Street in the Perth CBD, Andaluz Bar oozes Spanish charm, eccentricity and warmth. With the perfect atmospheric blend of comfy, luxurious couches and dark, sultry mood lighting, Andaluz Bar mixes traditional and delicious Spanish tapas with the finest and most decadent cocktails. The traditional Spanish method of eating tapas through sharing many small dishes is the perfect way to get to know each other over some fantastic food, with dishes such as patatas bravas, chorizitos and pollo frito (fried buttermilk chicken wings) all acting as spicy conversation starters.
2. Wolf Lane
Rear 321 Murray St, Perth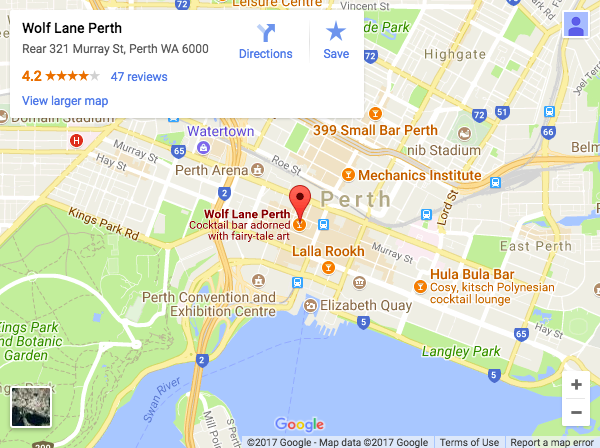 Think of a visit to Wolf Lane as a 'trip down the rabbit hole'… One of the premier small bars in Perth, the decor of this cozy space is reminiscent of an eccentric Granny's antique collection, with interesting books, journals, jam jars, cookie tins and cozy armchairs filling every corner. The perfect space to explore, relax and take in the surroundings, Wolf Lane prides itself on its innovative and knowledgeable bar staff, who are ready to whip up some truly delectable cocktails. Get to know your date over a selection of quirky tapas, such as maple smoked peanuts or a four cheese and chipotle toastie (if you're a bit on the peckish side), as funky vinyl records spin away in the background.
3. Tiger Lil's
437 Murray St, Perth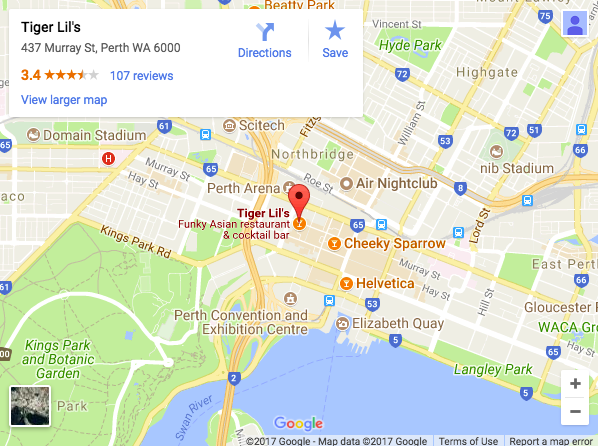 As soon as you enter Tiger Lil's Tavern on Murray Street, you're met with an explosion of colourful decor, a well-stocked bar with a large range of luxurious cocktails, and wafts of delectable sweet, sour and spicy Asian cuisine. With it's amazing service, quirky style and fresh menu, Tiger Lil's is the perfect place to gather together to meet new people and experience something a little different from the norm. Featuring secluded private booths, colourful lanterns draped across the ceilings and a beautiful indoor and outdoor terrace and balcony area, you're sure to get lost in the beautiful atmosphere of this gorgeous, fresh, Asian-fusion inspired bar.
4. The Stables Bar
888 Hay St, Perth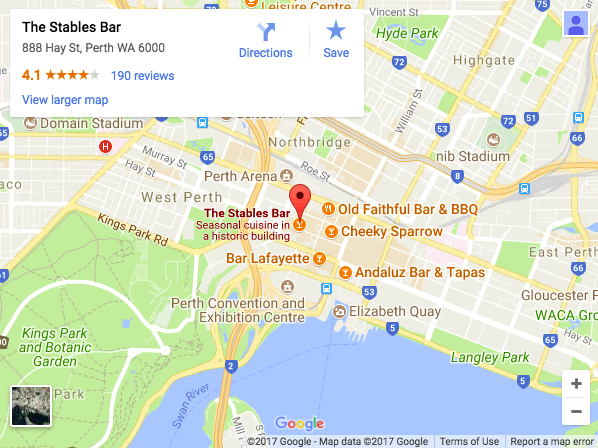 The Stables Bar is a trendy, fuss-free venue buzzing with a lively atmosphere. Walking down the beautifully lined cobblestone pathway, you'll enter this gorgeously converted stable-turned-bar (as the name suggests) to a renovated, rustic-chic bar and dining room. In classic Australian pub style, the menu changes over the course of the week, sporting delights such as seared Ora King salmon, roasted pork belly and a range of steaks, all topped off with quince and apple crumble or raspberry and lemon cheesecake… Sure to delight even the most discerning of palettes! With a varied crowd and a great vibe, this rustic gem is a perfect venue for a stress-free first date.
5. The Generous Squire
397 Murray St, Perth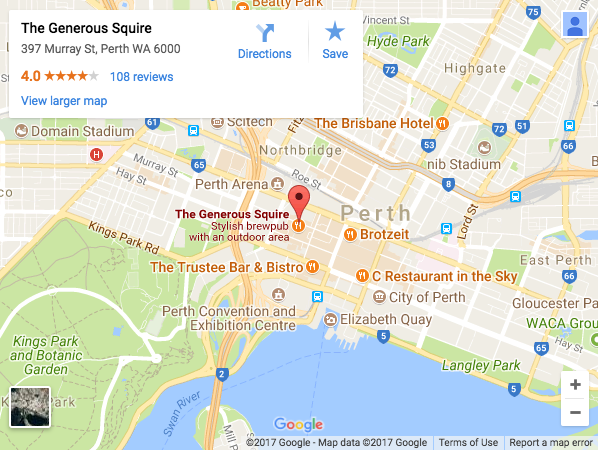 If a more casual meet-up is your kind of perfect first date, then The Generous Squire, situated smack-bang in the heart of Perth's CBD, could be the spot for you. Featuring the full James Squire beer range for you and your date to sample and discuss, this is the ultimate beer connoisseur's paradise. As well as being a fully-functioning microbrewery, The Generous Squire also has a menu of hearty and delicious food, including fried chicken lollipops and spicy fish tacos. For a relaxed and casual date with beer at the centre, the Generous Squire is a fun and easy venue choice.
7. C Restaurant
44 St Georges Terrace, Perth
C Restaurant truly is the ultimate in special first-date venues in Perth. Western Australia's only rotating restaurant, C Restaurant gives you and your date the opportunity to take in the stunning Perth sunset from every angle, while enjoying a range of beautiful dishes made from the freshest locally-sourced Australian ingredients. Whether you want to enjoy the Manjimup truffles during truffle season, indulge in a Black Angus beef tenderloin or sling back some freshly-shucked oysters Kilpatrick, C Restaurant provides excellent quality gourmet food in a refined atmosphere. Also offering a vegan menu and the option of a high tea banquet, you're not limited to enjoying this fantastic venue only for dinner, and may choose to peruse the Perth city skyline at a different time of day.
8. Cheeky Sparrow
317 Murray St, Perth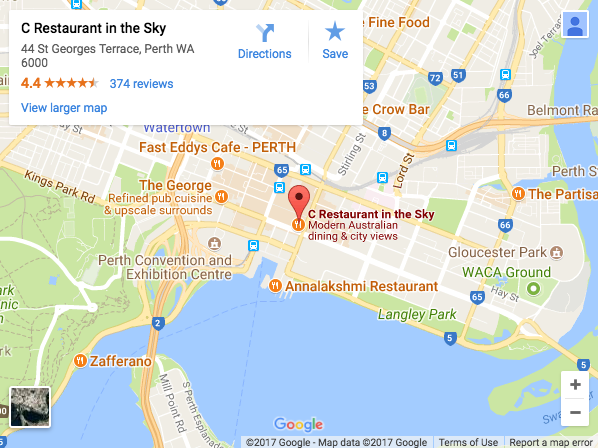 The Cheeky Sparrow name really does suit this joint perfectly – serving as a coffee-fix and lunchtime hangout for CBD workers during the day, and then transforming into a cheeky and quirky small bar during the night. Offering a food menu of fresh salads (such as their spiced apple, peach salsa, snow pea sprout and Moroccan seasoned salad), along with pizzas to rival the best of them, the Cheeky Sparrow is a unique first-date venue for those who like to go off the beaten track – but still remain in the Perth CBD, of course. Frequently playing host to some crazy comedy nights and housing a very creative chalkboard art wall, come down to the Cheeky Sparrow to munch, relax, get to know each other and have some fun.
9. Lowdown Café
16a Cloisters Arcade, 865 Hay St, Perth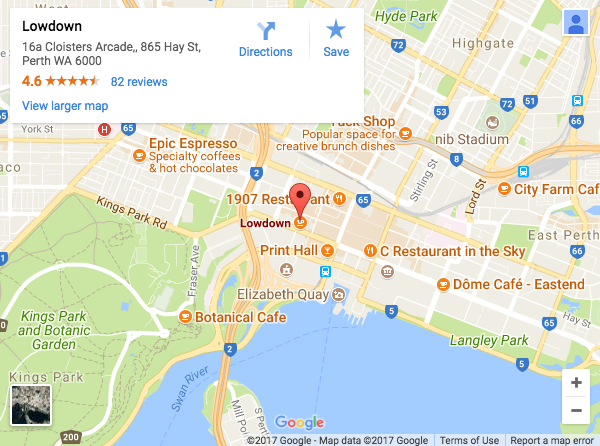 If you or your date is pressed for time during the evenings, or you just prefer taking an 'early bird gets the worm' kind of attitude to your dating life, then the Lowdown Cafe is a great spot for that fresh morning coffee… complete with excellent company! Nestled away on Cloisters Avenue, let the caffeine hit power you through that first-date conversation, enjoyed alongside one of their delicious lemon slices or carrot cakes. Indulging in breakfast together is definitely the new way to date, allowing you to show your companion your fresh faced, go-getter side, with the flexibility to continue hanging out into the day… if the date goes to plan! Lowdown Cafe is a delightful gem in the CBD that has a relaxed, casual atmosphere and a great range of snacks – oh, and an amazing cup of brew too!
10. Bob's Bar
125 St Georges Terrace, Perth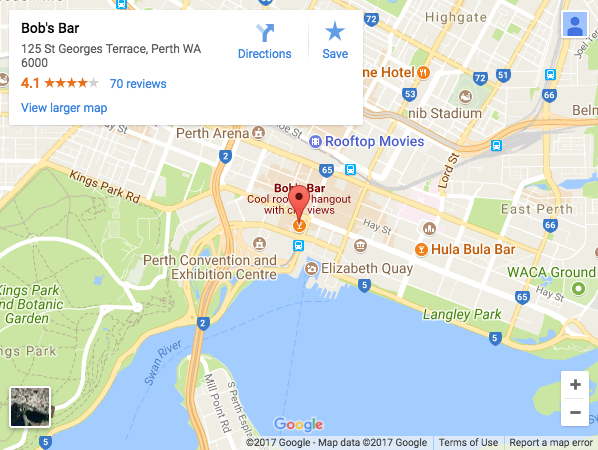 If you're a proud Perth resident and want to choose a date venue to show it, Bob's Bar is the perfect spot. Named after the Australian Prime Minister Bob Hawke, the bar boasts a staircase lined with historic Australian newspaper clippings, leading up to the lovely rooftop terrace. This true blue Aussie bar serves the 'Honky Tonk menu' – a great selection of pulled meats, snacks, rolls, sliders and wings. Sidle up together at the beautiful red tiled bar or lounge on the terrace, and get to know each other while people-watching the bustling St George's Terrace below. Located in this historic 'Print Hall' building, Bob's Bar is an interesting conversation starter for any 'getting to know you' kind of date.
Get along to one of these or let us pick one for you and go speed dating Perth!