Singles in my area
So there is something I have been thinking about lately - where are all the single people in my area?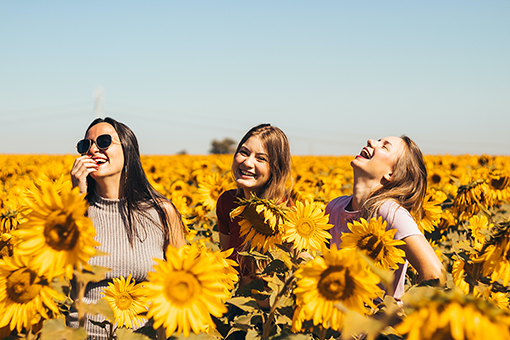 Where are all the other single people?
I have decided to find out! But where should I start? I scoured the universe (fine, I asked my happily hooked up friends) and found the six top tips for finding local singles in my area!
Singles near me
1. Use your friends. You know people. Lots of them. Sure, some are duds, but most are cool. And here's the good part: they know other cool people too. So don't be scared; ask them to hook you up.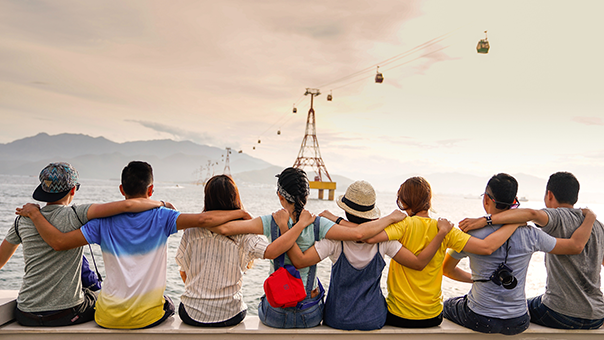 Meet local singles - through your friends
No, not like that. Well, maybe… I'll leave that up to you. The point is, you can easily ask if your pals know any local singles. They won't judge. Start off subtle, and if that doesn't work, get out your crowbar and hit them over the head.
The best part about meeting singles through friends is they come pre-vetted. They're bound to have at least something in common with you. A shared love of hedgehogs, perhaps? And if you run out of conversation, you can always talk about your mutual friend. All good things, of course.
Local dating
2. Use the web. Be the master of your technology and let the cloud find your perfect partner. This is now the most common way to meet someone! Think about it. Each and every local single person uses the internet, probably every day. It's just a matter of finding them, right?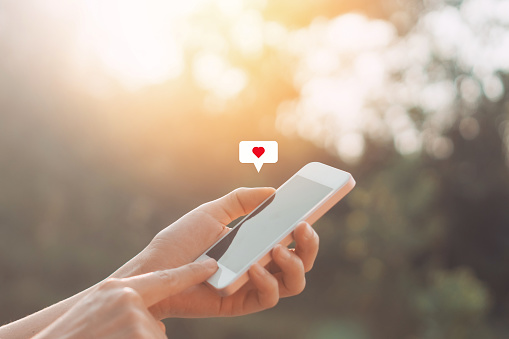 Singles near me - they're all online
You just need to nudge the internet in the right direction. If you're after a "date" for one night, there's an app for that. If you're after a pick'n'mix where you're matched with a bunch of random singles, there's an app for that. And if you're after a more innovative local dating app, there's an app for that (spoiler: it's called CitySwoon).
CitySwoon locks a bunch of scientists in white lab coats in a basement and feeds them potato chips and protein balls while they use their patented algorithm to match you to the perfect partner on their database. At least, I think that's how it works. Anyway, it's the most accurate matching algorithm for dating on the market, and it can put you in touch with all the best singles near you.
3. Go to a new bar or club. Remember the good old days when to land a prince you just had to go to the local pub? (True story… the Crown Prince of Denmark met his wife at a bar in Sydney). Well, those days are back.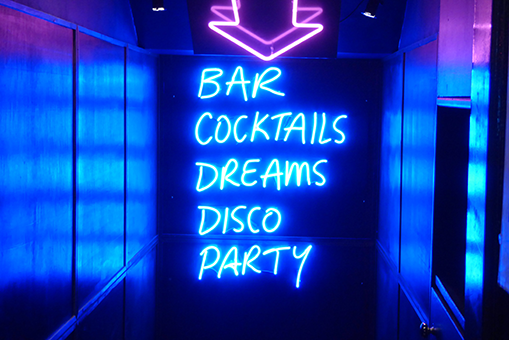 Meet local singles, at the local bar
Actually, they never left. Meeting singles at a bar or club has always been easy. Drinks are flowing, smiles are growing, and people keep coming and going.
But can you meet the right person at a bar? Maybe, maybe not. You won't know unless you try.
4. Speed dating. You know how it works. You search for 'local dating near me' and end up under fluorescent lighting opposite a man from Wodonga who slaughters racehorses for food. He thinks that makes him an environmentalist, and you can't quite pick the flaw in his logic because you're too busy sweating and waiting for the bell.
There are places like that. But there are better options too. Some speed dating providers let you enjoy the ambiance in a funky bar, so you can cower in the dim lighting while you wait for that damn bell.
Speed Dating 2.0 is different. They have mastered the cool locations and trendy bars, but also match you scientifically so you only end up chatting to that guy from Wodonga if you're also into horse meat. Check out speed dating 2.0 events here.
CitySwoon events - date people specifically matched to you
Singles groups near me
5. Volunteer. It'll be good for your soul and your love life. There's no shortage of places that would love some of your spare time. Are you passionate about helping people? Try the local women's shelter or refugee center. Single parent? Try your kids' school to soak up the single mums and dads.
The great thing about volunteering (well, apart from meeting the love of your life) is that you can use any skill you have. Whether you're a whizz with computers, a people person, or good at sorting out clothes, you can help.
The best part is that other volunteers will be like-minded. Give your time to the dog shelter, and you'll meet another puppy lover. If you're passionate about recycling clothing, you'll mix with other fabric fans. Loads of cool, local singles volunteer, and putting your hand up to help is the best way to impress.
6. Join a sports club. Single activities near me don't have to be alcohol-fuelled, they can also get us fit. Plus I get to check out the other people's moves.
Local singles at your sports club
Who doesn't want a golf pro or a basketballer? I'd let a tennis player serve me any time. I'd accept a softball or a hard one. And I'd even give a hockey player a puck. Ahem, I'll stop now.
Sport teams, or even the gym, are great places to meet local singles. Everybody's pumped full of endorphins and at their happiest, so it's a good time to strike up a conversation. Maybe suggest the whole team goes for a post-match drink. What's the worst that can happen? A toned body and functioning lungs.
Local Singles
So what's the conclusion of all my research? Other single people are everywhere, doing all the normal things that you and I are doing. We just need to dive into life to find them. We can mix up our routines by volunteering or joining a sports club, or we can get more targeted and find a quality dating service.
All we really have to do is make a move. Be bold, and be ready to meet that perfect someone. Strike up a conversation with that hottie at your local or go to a CitySwoon Speed Dating 2.0 event where you will date many people -algorithmically matched to you.